March 28th 2019
Rita Barata, Friendly Materials Manager, will speak next 4th of April in the "Healthcare Arquitecture and Empathy" confere...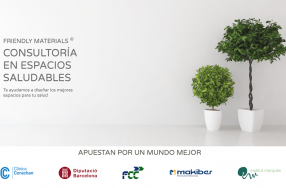 March 12th 2019
Diputació de Barcelona, Clínica Corachan, Institut Marquès, Makiber and FCC Citizen Services are the companies that help us to ...
February 8th 2019
Rita Barata, Friendly Materials Manager at PMMT, has offered a lecture to the students of the 'Design Through New Materials...
December 20th 2018
Rita Barata, architect and Friendly Materials Manager at PMMT, was a speaker at TEDxBarcelona - Solutions for tomorrow: "How do ...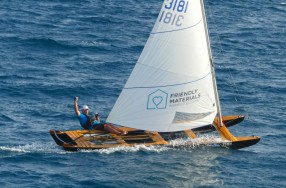 November 20th 2018
Jordi Cunill, BIM Manager at PMMT Forward Thinking Architecture, was the overall winner of the Gran Prize Andorra 2018 for Catalan...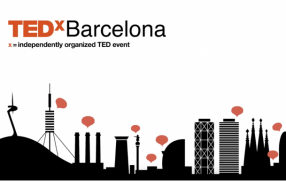 September 26th 2018
Rita Barata, architect and Friendly Materials Manager at PMMT, will be one of the speakers at the TEDxBarcelona that will take pla...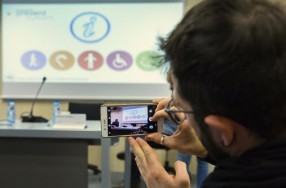 September 21st 2018
Together with the launch of the new website, Friendly Materials begins this autumn an intense communication agenda by participatin...
August 1st 2018
Friendly Materials is the result of a 3-year research process, developed by PMMT Forward Thinking Healthcare Architecture, an arch...
July 15th 2018
Get to know our Friendly Materials and PMMT team and find out how we work at the most healthy and inclusive office of Barcelona.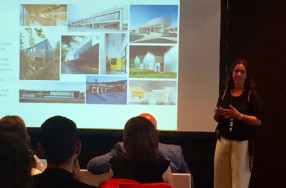 June 26th 2018
El martes 26 de junio, en Madrid, Luis Gotor, arquitecto asociado de PMMT, junto a la también arquitecta y Friendly Materials Man...
June 26th 2018
La BBC Mundo te cuenta qué es el síndrome del edificio enfermo y cómo afecta tu salud. No es algo tan volátil ni tan poco frec...
April 17th 2018
La arquitecta y Friendly Materials Manager de PMMT Rita Barata impartió una ponencia sobre esta herramienta de valoración, evalu...
March 9th 2018
La mitad de la población mundial vive en ciudades contaminadas y pasa el 90% del tiempo en interiores todavía más contaminados.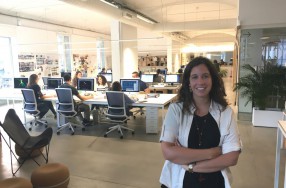 February 12th 2018
The prestigious online magazine MIT Technology Review (ES) has dedicated to us an extensive interview where Rita Barata, architect...