Friendly Materials® at the Sustainable Architecture Conference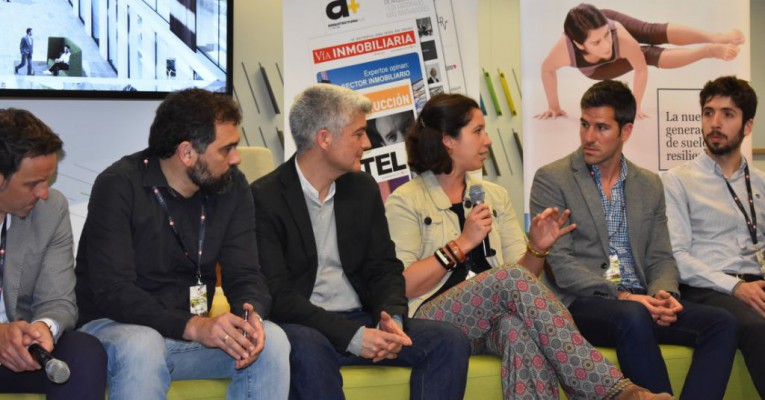 The PMMT's architect and Friendly Materials® Manager Rita Barata spoke about this tool of assessment, evaluation and objective comparison of how building materials affect the health of the spaces and their occupants. This tool developed by PMMT identifies the chemicals to avoid in the building materials, generates information about each product with its library of healthy materials and analyzes the different construction systems to carry out the consulting and identify possible improvements. Rita explained client success stories such as Clínica Corachán.
The conference, held on April 17th, organized by Grupo Vía under the title 'Certifications of Sustainable Architecture: Cradle to Cradle© and WELL Certification', analyzed new paradigms towards which the sector tends to generate sustainable and reusable buildings based on the principles of the circular economy and that seek the comfort and health of its users; as well as LEAN methodology, industrialized construction systems, healthy materials, wellbeing spaces and eco-design.