Friendly Materials® wins the Gran Prize Andorra 2018 for "patin a vela" (Catalan catamaran)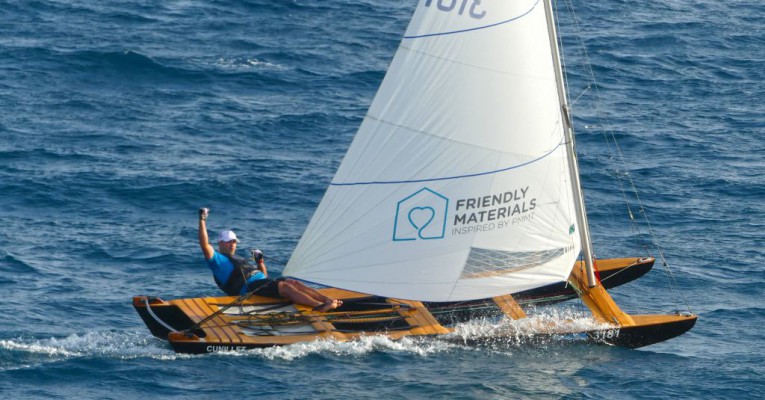 Jordi Cunill, BIM Manager at PMMT Forward Thinking Architecture, was the overall winner of the Gran Prize Andorra 2018 for Catalan Sailing Catamaran, disputed during the weekend of 10-11th of Novembre. This sailing typology is kown in Spain as "patín a vela". Representing Friendly Materials®, Cunill has persisted on the top position during all the disputed beams, organized by the Club Náutico El Masnou.
Jordi Cunill is the BIM responsible at PMMT Arquitectura, a company highly specialized in healthcare architecture and innovation. PMMT Arquitectura dedicates 20% of its resources to the development of research projects. Some of them have been converted into products, such as Friendly Materials®.
The Friendly Materials®' team couldn't be prouder and we congratulate him for this great achievement!