Friendly Materials® is mentioned in Krion®' book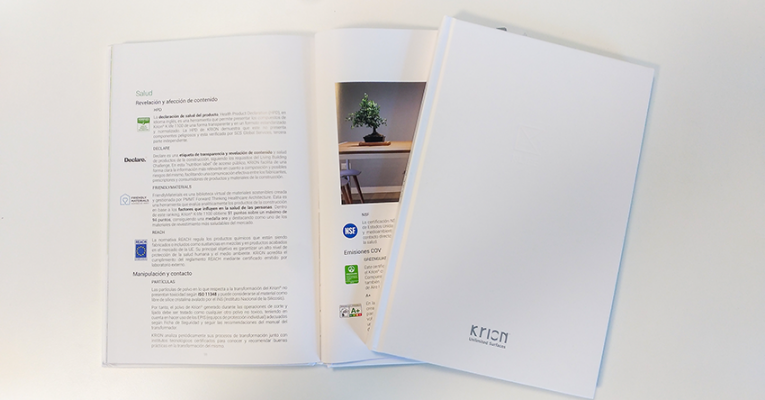 Friendly Materials® has the honor of being published at Krion®'s book, edited by Krion Solid Surface, S.A. The book details with precision the advantages of Krion K·Life, a solid surface with photocatalytic properties throughout its full mass.
In the section dedicated to sustainable construction standards and healthy spaces, the Friendly Materials' tool and methodology is mentioned. We congratulate once again the Krion® team for the excellent GOLD medal.
Together we can join forces to promote healthier indoor spaces!