Friendly materials
YOUR HEALTHY MATERIALS GUIDE
Find the healthiest building materials on the market
go to the library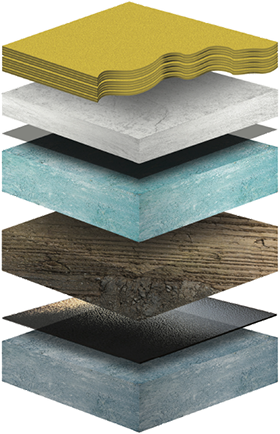 Friendly Materials is an analytical assessment methodology that allows evaluating and objectively compare how building materials and building systems affect indoor areas and, therefore, the health of its occupants.
We raise awareness on non-toxic built environments, on healthy building design, and we promote transparency within the building materials' industry.
Friendly Materials is geared for manufacturers or companies that want to stand out from their competitors, by committing to healthy buildings, transparency of information and to corporate social responsibility.
BETTER CHOICES,
HEALTHIER
SPACES
join
We help you design the
best spaces
for your health
know more
With Friendly Materials® we help you to achieve a healthier built environment that offer the highest life quality to its users and that are a step ahead from its competitors.
We study and analytically evaluate your building's indoor areas, and we recommend improvement actions that enable a raise of the health level of the assessed areas.
Our analysis is based on how building materials affect human health during the useful life period of a building.
materials library
We help you identify the healthiest products on the market