How to read the medals

Surfapore C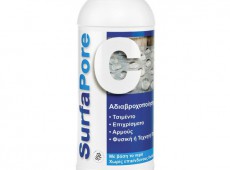 Water repellent nanotechnology for porous surfaces
SurfaPore C is a water based, liquid formulation that provides water repellency and protection of a wide range of building surfaces.
Creates a water barrier on the material itself, maintaining the "breathability" of the modified surface.
alert list free

voc free (zero emissions)

active properties

Water repellent property

transparent information
Published in December 2018.